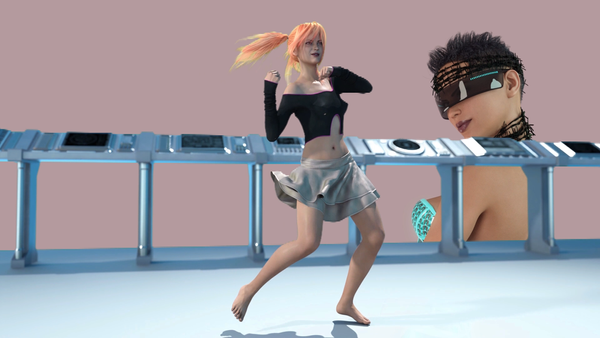 Our first official music video has been released on YouTube. Find it embedded on our Videos page. It's for the track, Don't Get It Twisted, on our debut album, Antiviral. The video was created by my fellow band members, Emila and Mike. I'm not a graphics person myself. The other two have all the skills when it comes to the arts other than music. I'm featured in the video, so I had a little to do with it in some regard, but it's a lot less time consuming to pose for a few shots than it is to generate all the images they created and integrate them with the audio. I'm glad they know how to do all that. The images in the video are obviously computer generated, but I love them anyway. Yes, I'm biased. Still, it's cool to have an official music video, something I never dreamed I'd have. Never imagined I'd release an album, either. The internet is an amazing thing.
I hope you like our video. Subscribe to our YouTube channel if you want to be notified when we release the next one. The plan is to release some sort of video for each of our tracks, but that's all dependent on how much time Emila and Mike have to work on them. They're also busy writing novels and games. They want me to include a link here to their debut novel, The Longest Survivor. I'm told you should like their book if you like role-playing games.
Thanks for visiting our web site and have a Happy New Year!
-Max